Promootiosampo

Helsingin yliopiston promootioperinnettä semanttisessa webissä
Promoottorista (2003) Promootiosampoon (2023)
Semanttisen laskennan tutkimusryhmä (SeCo) perustettiin Helsingin yliopiston tietojenkäsittelytieteen laitoksella vuonna 2001. Ryhmän ensimmäinen tutkimuskohde ja käytännön sovellus oli Promoottori-järjestelmä, jonka tavoitteena oli julkaista ja edistää Turun Akatemian ja sittemmin Helsingin yliopiston kansainvälisesti poikkeuksellisen rikasta promootioperinnettä. Työ perustui silloin vielä uuteen semanttisen webin teknologiaan ja Helsingin yliopiston Yliopistomuseon aineistoihin, ja työtä rahoitti Yliopistomuseon säätiö. Tuloksena syntyi yksi ensimmäisistä semanttisen webin teknologiaan perustuvista sovelluksista kulttuurialalla maailmassa (ks. julkaisut alla). Promoottorin innovaationa oli luoda promootion monipäiväistä kulkua, henkilöitä ym. tietoa kuvaava ontologia. Sen avulla luotiin "älykäs" semanttinen portaali, jonka avulla käyttäjä saattoi löytää perinteeseen liittyviä valokuvia, esineistöä ja muuta aineistoa sekä selailla niihin liittyviä tietoja. Järjestelmä oli useita vuosia käytössä museon tiloissa asiakaspäätteellä, mutta aineistojen tekijänoikeuksista johtuen sitä ei voitu julkaista avoimesti verkossa.
Vuonna 2023 järjestettävän filosofisen tiedekunnan 100.
promootion
innoittamana ja tilaisuutta kunnioittaakseen SeCo-tutkimusryhmä palaa vanhaan tutkimusteemaansa. Tällä kertaa ajatuksena on julkaista verkossa tietoa promootioista ja erityisesti niihin osallistuneista historiallisesta henkilöistä. Parinkymmenen vuoden aikana työtä on tehty suomalaisen semanttisen webin infrastruktuurin kehittämisessä ja siihen perustuvien
Sampo-sovellusten
takomisessa, joista monet sisältävät yksityiskohtaista biografisista tietoa historiallisista henkilöistä. Erityisen keskeinen järjestelmä promootioperinteen kannalta on vuonna 2021 julkaisemamme
Akatemiasampo - Akateemiset henkilöt Suomessa 1640-1899
, joka sisältää yksityiskohtaista tietoa kaikista Suomessa 1640-1899 akateemisen koulutuksen saaneista n. 28 000 henkilöistä, heidän 54 000 sukulaisestaan ja 170 000 tapahtumasta sekä henkilöiden ja organisaatioiden akateemisista verkostoista ja sukulaissuhteista. Biografista dataa on saatavilla useasta muustakin sammosta:
Biografiasammosta
, joka perustuu Suomalaisen Kirjallisuuden Seuran Kansallisbiografiaan ja muihin biografioihin; Helsingin Normaalilyseon matrikkeleihin perustuvasta
Vanhat norssit semanttisessa webissä
-järjestelmästä;
Parlamenttisammon
kansanedustajista;
Sotasammosta
ja
Sotasurmasammosta 1914-1922
, jotka sisältävät tietoa sisällissodan, heimosotien ja toisen maailmansodan kaatuneista, sekä kansainvälisistä biografisista lähteistä, kuten Wikidatasta/Wikipediasta.
Suunnitelma
Promootiosampo toteutetaan ensivaiheessa Akatemiasammossa luodun infrastruktuurin varaan rikastamalla sen dataa tiedoilla ja aineistoilla filosofisen tiedekunnan promotioista 1-71 Turun akatemian perustamisesta alkaen 1900-luvun alkuun saakka. Näihin promootioihin osallistuneista henkilöistä on käytettävissä parhaat tiedon Akatemiansammon kautta, ja keskittymällä historiallisiin eikä elossa oleviin henkilöihin sovellus on ongelmaton henkilötietosuojaan liittyvän lainsäädännön kannalta. Rikastetun linkitetyn datan avulla luodaan uusi, promootioihin perustustuva sovellus, joka julkaistaan verkossa filosofisen osana filosofisen tiedekunnan 100. promootioon liittyviä juhlallisuuksia.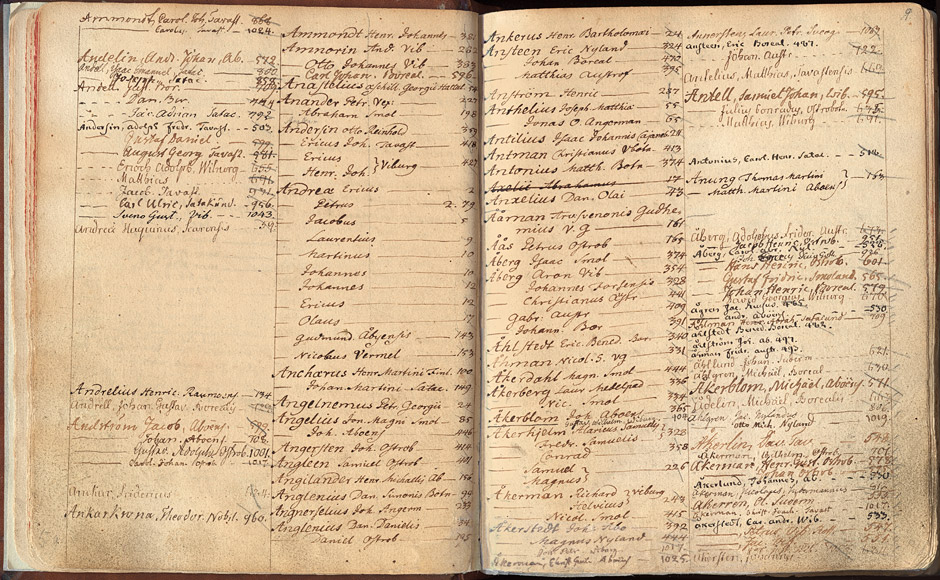 Aukeama Ylioppilasmatrikkelin henkilöhakemistosta Index
"Sampoja" verkossa
Semanttisen laskennan tutkimusryhmä (SeCo) on julkaissut verkossa useita digitaalisten ihmistieteiden "sampoja" tutkijoiden ja laajemman yleisön käytettäväksi. Sampo-sarjan datapalveluita ja semanttisia portaaleja on esitelty tarkemmin sivulla Sampo Model and Series of Semantic Portals. 'Sampojen' teknisenä perustana on semanttisen webin teknologioihin ja linkityn datan ideaan perustuva Sampo-malli (Hyvönen, 2022) ja Sampo-UI ohjelmointikehys (Ikkala et al., 2022) käyttöliittymien toteuttamista varten.
Alla oleva video antavat yleiskuvan Promootiosammon taustalla olevasta Akatemiasammon avoimesta datapalvelusta,
Akatemiasampo.fi-portaalista
ja näiden käytöstä tutkimuksessa:
Yhteistyökumppanit
Promootiosampo toteutetaan yhteistyössä Aalto-yliopiston, Helsingin yliopiston digitaalisten ihmistieteiden keskuksen
HELDIG
ja filosofisen tiedekunnan 100. promootion juhlatoimikunnan kanssa.
Yhteyshenkilöt ja projektiryhmä SeCossa
Prof. Eero Hyvönen (vetäjä),
Aalto-yliopisto, tietotekniikan laitos, ja Helsingin yliopisto (HELDIG-keskus), HELDIG - Helsinki Centre for Digital Humanities
FM Heikki Rantala,
Aalto-yliopisto, tietotekniikan laitos
DI Petri Leskinen,
Helsingin yliopisto (HELDIG-keskus) ja Aalto-yliopisto, tietotekniikan laitos
TKY Patrik Boman,,
Aalto-yliopisto, tietotekniikan laitos
---
Promoottori-sovellukseen liittyviä julkaisuja
2004
2003
2002
Akatemiasampoon liittyviä julkaisuja
2023
2022
2021
2020
2018