Sotasampo:

Talvi- ja jatkosota semanttisessa webissä
Tavoitteena historian ymmärtäminen
G. W. F. Hegelin mukaan historia opettaa meille, että emme opi historiasta mitään. Toivottavasti näin ei tapahdu Suomessa toisen maailmansodan osalta, johon liittyvät asiat ovat taas olleet esillä mm. Ukrainan kriisin yhteydessä. Itsenäisyytemme ajan sotahistoria, erityisesti talvi- ja jatkosota, ovat 100-vuotisjuhliinsa valmistautuvan Suomen kansallisen identiteetin ja maanpuolustustahdon keskeinen tukipilari ja laajaa kiinnostusta herättävä historian tutkimuskohde. Sotasampo-hankkeen tavoitteena on rakentaa suomalaista identiteettiä lisäämällä ymmärrystämme viime sodistamme ja edistää näin rauhaa. Työ on jatkoa SeCo-ryhmän aiemmalle tutkimukselle historiallisen tiedon julkaisemiseksi semanttisessa webissä.
Sotasampo sai kesällä 2017 Venetsiassa kansainvälisen LODLAM Technical Challenge -palkinnon (Open Data Prize).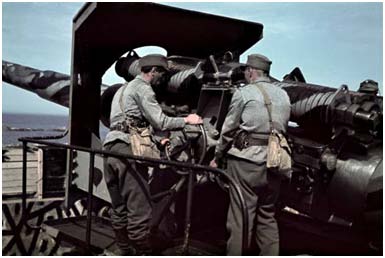 Kuva 1: Mäkiluodon tykeillä ammutaan Hangon taisteluissa 1942, Puolustusvoimien SA-kuva-arkisto
Sotahistoriallisen tiedon julkaiseminen linkitettynä avoimena datana
Tavoitteeseen pyritään uusimman semanttisen web-teknologian avulla luomalla ja julkaisemalla Suomen toisen maailmansodan historiallisista aineistoista ns. linkitetty avoin datapilvi (Linked Open Data Cloud). Data julkaistaan toiminnallisena Linked Data -verkkopalveluna, joka palvelee sotahistoriaan liittyvien sovellusten kehittäjiä avoimien rajapintojen ja työkalujen avulla. Palvelua testataan joukolla pilottisovelluksia. Syntyvä kokonaisuus, jo verkossa oleva palvelu Sotasampo.fi, palvelee näin sekä historiasta kiinnostuneita kansalaisia ja tutkijoita että sotahistoriallisia aineistoja hyödyntävien verkkopalveluiden kehittäjiä. Julkaisunsa jälkeen Sotasampo.fi-portaalille ilmaantui parissa päivässä yli kymmenen tuhatta käyttäjää - se on esimerkki semanttisen webin käytännön sovellusmahdollisuuksista.
Video Sotasammosta:
Sotasampo on jatkoa Aalto-yliopistossa aiemmin kehitetyille Kulttuurisampo-, Kirjasampo- ja Matkailusampo-piloteille. Uusina teknistieteellisinä tutkimushaasteina ovat mm. aineistojen automaattinen ontologinen sisällönkuvailu (automatic annotation) sekä datan linkitykseen, laatuun, analyysiin ja visualisointiin liittyvät kysymykset.
Sotasampo koostuu kahdesta palvelusta:
Avoimen linkitetyn datan palvelusta SeCo-ryhmän Linked Data Finland -palvelussa. Se on tarkoitettu sovellusten kehittäjien käytettäväksi.
Sotasampo.fi-portaalista loppukäyttäjille. Se on toteutettu suoraan em. datapalvelun rajapintojen päälle yhtenä demonstraationa palvelun hyödyntämisestä.
Sotasampo kuuluu Sampo-järjestelmien sarjaan ja hyödyntää kansallista linkitetyn avoimen datan infrastruktuuria LODI4DH. Vuoden 2020 lopulla Sotasammolla on ollut yli 740 000 käyttäjää.
Datapalvelu verkossa
Sotasampo-järjestelmä perustuu webin infrastruktuuria koordinoivan W3C-järjestön Linked Data -standardeihin ja -periaatteisiin. Työn toisena lähtökohtana on FinnONTO-hankkeen (2003-2012) visio avoimesta, kansallisesta tietoinfrastruktuurista verkossa osana kansainvälistä semanttisen webin kehitystä. Ideana on tuottaa ja julkaista avointa tietoa yhteisöllisesti yhteentoimivalla tavalla siten, että kertaalleen tuotettua tietoa ei tarvitse tuottaa moneen kertaan eri organisaatioiden toimesta ja että yhden julkaisijan tietoa voidaan rikastaa automaattisesti toisten julkaisijoiden tiedoilla. Tiedon tuottamista, julkaisemista ja uudelleenkäyttöä tuetaan verkkopalveluiden avulla. Sotasampo on osa Aalto-yliopiston vetämää Linked Data Finland -työtä ja käyttää hyväksi FinnONTO:ssa luotua ontologiainfrastruktuuria, Linked Data Finland -julkaisualustaa ja sen työkaluja. Sotasammon aineistot on julkaistu avoimella CC BY -lisenssillä, ja ne ovat käytettävissä dokumentaatioineen osoitteessa http://www.ldf.fi/dataset/warsa.
Pilottisovellus verkossa
Kokeile Sotasammon pilottipalvelua osoitteessa http://www.sotasampo.fi, jonka ensimmäinen versio julkaistiin 9.11.2015, ja joka otettiin Living Laboratory -käyttöön Kansallisarkiston juhlasalissa pidetyssä julkistustilaisuudessa 27.11.2015.
Katso englanninkielinen Sotasampo-projektin ja -portaalin esittelyvideo:
Alla olevat videot opastavat tarkemmin Sotasammon eri näkymien käytössä:
Yhteistyöverkosto ja aineistot
Sotasampo-verkostossa on sen alkuvaiheessa tunnistettu mm. seuraavia yhteistyötahoja, joilla on runsaasti sotiimme liittyviä ja keskenään linkittyviä aineistoja:
Kansallisarkisto. Sotasammossa julkaistaan tietokannat Suomen sodissa menehtyneistä avoimena linkitettynä datana ja metadataa joukko-osastojen sotapäiväkirjoista. Linkitetyn datan hyödyntämistä demonstroidaan sovelluksilla.
Puolustusvoimien Sotamuseo ja SA-kuva-arkisto. Puolustusvoimien suuren suosion saavuttaneista kuva- ja videoaineistoista muodostetaan Linked Data -julkaisu.
Suomen Sotahistoriallinen seura ja Bonnier-kustantamo. Kansa taisteli – miehet kertovat lehtien (1957-1986) artikkelien metadata julkaistaan Sotasampo-pilvessä.
Maanmittauslaitos. Järjestelmään yhdistetään mm. historiallisia luovutettujen alueiden karttoja ja paikannimistöä.
Yleisradio. Järjestelmään yhdistetään Yleisradion historiallisia aineistoja.
Kulttuurisampo, Kirjasampo ja Finna. Järjestelmään yhdistetään Kulttuurisammon ja yleisten kirjastojen Kirjasampo-palvelun kokoelmia sekä linkityksiä Finna-portaalin sivuille.
ONKI ja Finto. Datajoukkojen "semanttisena liimana" toimivat FinnONTO-hankkeessa kehitetyt ontologiat, sekä uudet kehitteillä olevat ontologiat historiallisiin paikkoihin, toimijoihin, historiallisiin tapahtumiin ja armeijan rakenteisiin liittyen. Näiden osalta hyödynnetään Aallon ONKI-ontologiapalvelua ja ONKI:sta Kansalliskirjaston toimesta tuotteistettua uutta Finto.fi-palvelua.
Suomalaisen Kirjallisuuden Seura ja Svenska Litteratur Sällskapet. SKS:n ja SLS:n arkistoissa on runsaasti kerättyä tietoa ja muistoja sota-alan elämästä.
Sotasammon ensimmäisen pilottiversion Linked Data Finland -datapalvelussa olevat aineistot on lueteltu kuvassa 2. Lisäksi dataa rikastetaan Sotasammon ulkopuolisten datojen kautta, kuten elämäkertatiedolla Semanttisesta Kansallisbiografiasta (6300 lyhyttä elämäkertaa semanttisena verkkona) ja Wikipedian/DBpedian tiedoilla. Data on kaikkien hyödynnettävissä avoimella lisenssillä sitä mukaa, kun tämä tieto datasta julkaistaan datan kotisivulla LDF.fi-palvelussa.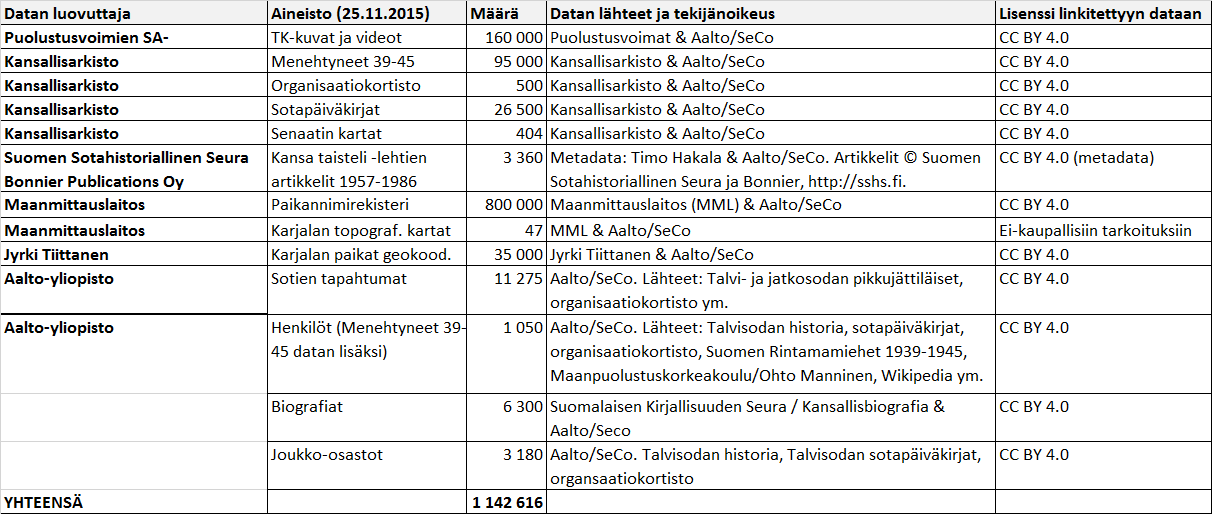 Kuva 2: Sotasammon ensimmäisen version aineistoja Linked Data Finland -palvelussa. Dataa avataan kaikkien käyttöön sitä mukaa, kun data valmistuu ja käyttöehdot varmistuvat. Lisäksi hyödynnetään ulkopuolisia datapalveluita.
Työ jatkuu: Sotasammon jatkohankkeita
Sotasampo-hanke käynnistyi kesällä 2014 ja ensimmäinen pilotttijärjestelmä julkaisiin verkossa 2015. Hanke sai rahoitusta 2015-2016 osana opetus- ja kulttuuriministeriön rahoittamaa Avoin tiede ja tutkimus -ohjelmaa. Hanke valittiin myös mukaan valtioneuvoston kanslian Suomen itsenäisyyden satavuotisjuhlavuoden 2017 ohjelmaan. Historiallisiin paikkoihin ja karttoihin liittyvää kehitystyötä tuki Suomen kulttuurirahasto (ks. projektimme Historiallisten paikkojen ontologiapalvelu) ja Wikidata Finland.
Vuonna 2015 tapahtuneen Sotasammon 1. julkistuksen jälkeen järjestelmään on kehitetty useita laajennuksia jatkohankkeissa:
Tarkempi Sotasammon kuvaus
Tarkempi kuvaus Sotasammon ideasta ja sen toteutuksesta on esitetty erillisessä artikkelissa (PDF). Järjestelmään liittyvä tieteellinen tutkimustyö on jatkunut vilkkaana. Kuvauksia Sotasammosta ja sen käytöstä löytyy alla olevista julkaisuista, kuten tästä Extended Semantic Web Conference 2016 -konferenssin (ESWC 2016) artikkelista.
Järjestelmää on esitelty kansainvälisissä tapahtumissa, esimerkiksi näillä esitelmäkalvoilla Amsterdamissa 2016 - Alankomaissa käynnistyi 2016 vastaavanlainen laaja kansallinen hanke. Sittemmin Sotasammosta on pidetty useita kansainvälisiä keynote-esitelmiä.
Sotasampo lehdistössä
Aalto-uutiset: Dataa, joka liikuttaa, 28.12.2015.
Jari Mäkinen: Sotasampo on tietoteknisesti ja sotahistoriallisesti jännittävä uutuus. Tiedetuubi, 4.1.2016.
Sotasampo oli yksi suomalaisista ehdotuksista EU Prize of Cultural Heritage / Europa Nostra Award -palkinnon saajaksi.
Sotasampo voitti LODLAM 2017 -konferenssin Open Data -palkinnon.
"WarSampo Data Service and Semantic Portal for Publishing Linked Open Data about the Second World War History". Esitelmä ESWC-2016 konferenssissa (Lähde: Videolectures.net).
Yhteistyöverkoston laajentaminen
Sotasampo varten on perustettu avoin Facebook-ryhmä Sotasampo, johon voi liittyä vapaasti.
Mikäli olet kiinnostunut osallistumaan hankkeeseen tavalla tai toisella, ota yhteyttä.
Yhteyshenkilö
Prof. Eero Hyvönen,
Aalto-yliopisto ja Helsingin yliopisto, HELDIG - Helsinki Centre for Digital Humanities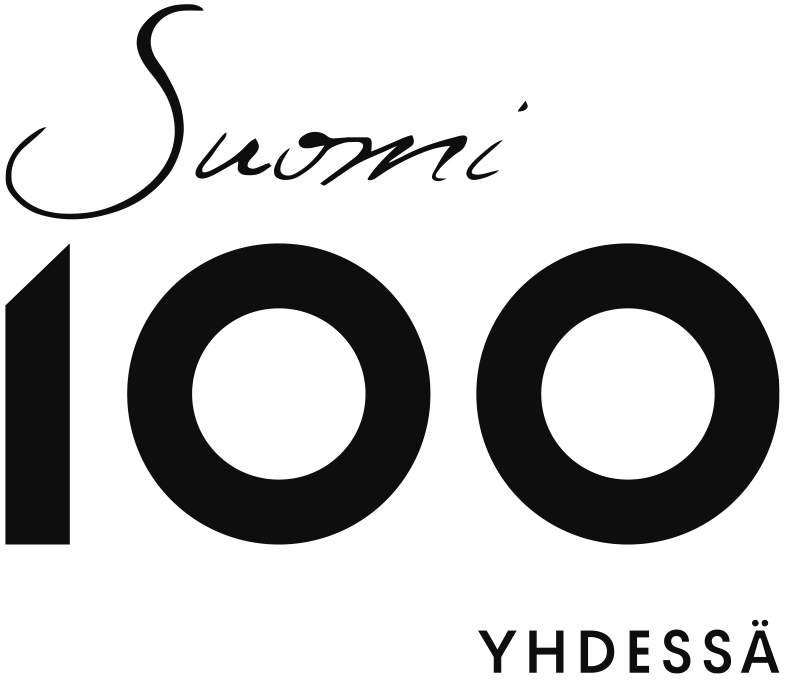 ---
Julkaisuja
2023
2022
2021
2020
2019
2018
2017
2016
2015
Events and presentations
2015