BiographySampo:

Finnish National Biographies on the Semantic Web
Paradigm Shift: Biographies as Linked Data
Biographical dictionaries, a historical genre dating back to antiquity, are scholarly resources used by the public and by the academic community alike. Most national biographical dictionaries follow the traditional form of combining a lengthy non-structured text, often written with authorial individuality and personal insight, with a structure supplement of basic biographical facts, such as family, education, works, and so on. Biographies are an invaluable information source for researchers across the disciplines with an interest in the past.
Biographical on-line collections may contain tens of thousands of short biographies of historical persons of national importance whose contents are interlinked by historical events, places, acquaintances, family relations, times, objects, traditions, etc. The Oxford Dictionary of National Biography, with more than 60 000 lives, was first published on-line in 2004, and since then major biographical dictionaries have opened their editions on the Web. Other on-line national biographical collections include USA's American National Biography, Germany's Neue Deutsche Biographie, France's Nouvelle Biographie Generale, Biography Portal of the Netherlands, BiographyNet, and Dictionary of Swedish National Biography.
From National Biography of Finland to BiographySampo
The National Biography of Finland, published by the Finnish Literuture Society, started out as an on-line publication in 1997, a decade before its publication as a 10-volume book series was completed. A selection of its 6 000 lives was published on-line in Swedish as Biografiskt lexikon för Finland. In addition to the national Biography of Finland, the Biographical Centre of the Finnish Literature Society has published several other peer-reviewed biographical collections on-line, such as the Finnish Business Leaders, the Finnish Clergy (1552–1920), and the Finnish Generals and Admirals in the Russian Armed Forces (1809–1917).
Even if lots of biographical information is available online for humans to read and interpret, the information is seldom available as machine readable data for 1) Digital Humanities research and 2) to be used in Cultural Heritage (CH) portals, such as Europeana and Digital Public Library of America, or in CH applications for the public. Furthermore, the information is distributed in different national data silos using het- erogeneous formats and is written in different languages. This makes aggregation and reuse of biographical data challenging.
BiographySampo aims to make a paradigm shift in publishing biographies on the web. The system is based on a Linked Data service on top of which several search and browsing applications as well as tooling for data analysis, network analysis, and visualizations are provided for biographical research on individual persons as well as prosopographical research on groups of people. The data was created by extracting knowledge from the underlying bioraphical texts, over 13 000 short biographies published by the Finnish Literature Society, using language technology, and by eriching the data by linking it to various external biographical databases, Wikipedia/Wikidata, collection databases of memory organizations, semantic web data services etc. BiographySampo is the next step in our series of semantic "Sampo" portals based on Linked Data, including CultureSampo (2009), BookSampo (2011), and TravelSampo (2011), and WarSampo (2015). These applications have been used by hundreds of thousands of people on the Semantic Web.
The vision and major functionalities of BiographySampo are presented in the short video below:

Examples of Using BiograhySampo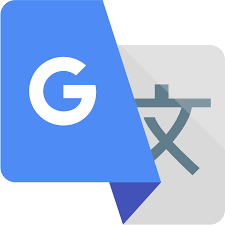 See use case page with screenshots in English using Google Translate
Data Service and Semantic Portal
The idea and funtionalities of BiographySampo are overviewed in the article
Eero Hyvönen, Petri Leskinen, Minna Tamper, Heikki Rantala, Esko Ikkala, Jouni Tuominen, and Kirsi Keravuori: BiographySampo - Publishing and Enriching Biographies on the Semantic Web for Digital Humanities Research (PDF)
and in the publications below.
BiographySampo data service and the semantic portal on top of it was published on Sept 27, 2018 at
More Information
More information is available in the publications below, and at the Finnish homepage (with Google translations in English).
Join open

Facebook group Semantic Biographies
Contact Persons
Prof., Director Eero Hyvönen, Aalto University, Semantic Computing Research Group (SeCo), and University of Helsinki, Helsinki Centre for Digital Humanities (HELDIG)
Dr. Kirsi Keravuori, Finnish Literature Society, Biographical Centre
Other members of the BiographySampo team:
MSc Petri Leskinen, Aalto University, Semantic Computing Research Group (SeCo)
MSc Minna Tamper, Aalto University, Semantic Computing Research Group (SeCo)
MSc Esko Ikkala, Aalto University, Semantic Computing Research Group (SeCo)
Dr. Jouni Tuominen, University of Helsinki, Helsinki Centre for Digital Humanities (HELDIG)
MSc Heikki Rantala, Aalto University, Semantic Computing Research Group (SeCo), and University of Helsinki
---
Publications
2023
2022
2021
2020
2019
2018
2017
2014