Biografiasampo:

Suomalaiset elämäkerrat semanttisessa webissä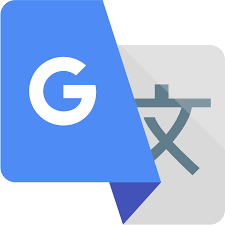 In English using Google Translate
Kansalliset elämäkertakokoelmat verkossa
Suomen historian keskeisten henkilöiden elämäkertoja on toimitettu ja julkaistu verkossa erityisesti Suomalaisen Kirjallisuuden Seuran (SKS) Biografiakeskuksen toimesta Kansallisbiografiaksi ja erillisiksi tietokannoiksi mm. tunnetuista sotilashenkilöistä, kirkonmiehistä ja talousvaikuttajista. Vastaavia laajoja hankkeita on menossa muissakin maissa, esimerkikinä Britannian Oxford Dictionary of National Biography, USA:n American National Biography, Saksan Neue Deutsche Biographie, Ranskan Nouvelle Biographie Generale, Hollannin Biography Portal of the Netherlands ja BiographyNet ja Ruotsin Dictionary of Swedish National Biography: kansallisvaltioiden identiteettiä lujitetaan ja historiaa tarkastellaan usein omien suurmiesten ja -naisten toiminnan kautta. Perinteistä näkökulmaa suurmiehistä ja -naista on nykyisin laajennuttu mm. vähemmistöihin ja ns. "tavallisiin" henkilöihin tasapainoisemman kuvan luomiseksi. Elämäkerrallista tietoa julkaistaan verkossa runsaasti muuallakin, kuten Wikipediassa, organisaatioiden matrikkeleissa, kansainvälisissä auktoriteettitietokannoissa, sukututkimuksen piirissä, museoiden ja arkistojen kokoelmissa jne.
Visio ja tavoitteet
Biografiakeskuksen suomalaiset keskeiset elämäkerrat, yhteensä yli 13 000 kappaletta, ja vastaavat kansainväliset kokoelmat ovat kuitenkin olleet saatavilla vain tekstimuodossa ihmisen luettavaksi eikä semanttisena eli tietokoneen "ymmärtämänä" datana. Hakuliittymien lisäksi muita palveluita elämäkertojen analysoimiseen ja tutkimiseen ei juuri ole tarjolla. Tämä olisi kuitenkin tarpeen älykkäitä tietokonesovelluksia ja data-analyyttistä tutkimusta varten digitaalisten ihmistieteiden alueella. Lisäksi suurin osa kotimaisista aineistoista on ollut maksumuurin takana, mikä on hankaloittanut aineistojen hyödyntämistä ja käyttöä. SKS:n elämäkerroilla on vuosittain n. 300 000 lukijaa ja niitä on kirjoittanut n. 1000 elämäkerturin joukko.
Biografiasampo merkitsee uuden aikakauden alkamista biografioiden verkkojulkaisemiselle. Järjestelmässä on luotu suomalaisten elämäkertojen ja niitä rikastavien aineistojen linkitetyn datan palvelu, jonka varaan on toteutettu useista sovellusnäkymistä koostuva älykäs verkkopalvelu kansalaisten ja digitaalisten ihmistieteiden tutkijoiden käytettäväksi. Järjestelmä on kehitetty Aalto-yliopiston tietotekniikan laitoksen ja Helsingin yliopiston Digitaalisten ihmistieteiden keskuksen HELDIG Semanttisen laskennan tutkimusryhmässä (SeCo) osana laajempaa semanttisten elämäkertojen tutkimusta. Biografiasampo on jatkoa ryhmän aiemmille "sampo-järjestelmille" Kulttuurisampo (2008), Kirjasampo (2011), Matkailusampo (2011), Sotasampo (2015), Nimisampo (2019), ja Löytösampo, joilla on ollut satoja tuhansia käyttäjiä verkossa.
Biografiasammon idea ja toiminta on esitelty lyhyesti alla olevassa videossa:
Biografiasammon aineistot
Biografiasampo on prototyyppi kansallisesta järjestelmästä ja tietoinfrastuktuurista suomalaisten elämäkertojen sisällölliseksi rikastamiseksi teksteistä ja julkaisemiseksi verkossa linkitettynä datana (Linked Open Data). Suomalaisista biografioista on luotu kieliteknologian, tiedonlouhinnan ja tekoälyn avulla eri tietolähteitä yhdistävä tietämysverkko (Googlen termein "knowledge graph"), jonka dataa on rikastettu kulttuurihistoriallisten museoiden, kirjastojen, arkistojen ja mediatalojen kokoelmien avulla.
Kansallisbiografia (kaikki aikakaudet)
Kenraalit ja amiraalit (1809-1917)
Suomen papisto (1800-1920)
Talouselämän vaikuttajat (1700-luvulta 2000-luvulle)
Turun hiippakunnan paimenmuistio (1554–1721)
Ydinaineistojen henkilöille on automaattisesti luotu kotisivut, joihin on yhdistetty SKS:n elämäkerran lisäksi muita elämäkertoja toisista lähteistä, jotka näytetään lukijalle iframe-ikkunassa alkuperäisen julkaisijan palvelimella siinä muodossa kuin ne siellä ovat:
Tämän lisäksi ydinelämäkertoja on linkitetty paitsi toisiinsa myös ulkoisiin kotimaisiin ja kansainvälisiin tietolähteisiin, kuten
eduskunnnan julkaisemaan kansanedustaja-rekisteriin (1917-),
henkilöiden kotisivuihin,
Helsingin yliopiston historialliseen ylioppilasmatrikkeleihin,
Edita Publishing Oy:n julkaisemiin J. V. Snellmanin koottuihin teoksiin,
Suomen kansallisbibliografiaan Fennica
Suomen humanistiverkko Agricolan aineistoista louhittuun Suomen historian HISTO-ontologiaan,
eri maiden kansalliskirjastojen VIAF-tietokantaan ja
Getty-säätiön historiallisten henkilöiden rekisteriin ULAN.
Tarjoamalla samasta henkilöstä dataa eri tietolähteistä, voidaan paitsi rikastaa aineistoja myös verrata ja arvioida eri aineistojen tietojen eroja ja luotettavuutta. Wikidatan rajapintojen kautta tarjoutuu jatkossa teoriassa mahdollisuus tietojen julkaisemiseen ja korjaamiseen yhdellä kertaa kaikissa erikielisissä Wikipedioissa.
Digitaalisten ihmistieteiden tukeminen
Biografiasammon innovaationa on muuntaa ydinelämäkertojen tekstit linkitetyksi dataksi sekä aineistojen rikastaminen muiden kulttuurihistoriallisten tietolähteiden avulla. Tämä edistää merkittävästi elämäkerrallisten aineistojen hyödyntämistä tutkimuksessa. Samalla tulee mahdolliseksi dataan perustuva prosopografinen tutkimus, jossa kohteena ovat yksittäisten henkilöiden sijasta eri kriteereillä valitut ihmisryhmät, niihin liittyvät ajallisen ja paikalliset ilmiöt, sekä erilaiset verkostot henkilöiden välisistä sukulais-, ammatti- ym. -suhteista. Biografiasammon kiinnostava uutuus kansainvälisiin biografiajulkaisuihin nähden on, että sen linkitetyn datan palvelun päälle on kehitetty joukko data-analyyttisiä sovellusnäkymiä tietojen yhdistelyä, visualisointia ja erilaisia analyysejä varten. Järjestelmä on monipuolisuudessaan ainutlaatuinen maailmassa.

Käyttö: idea ja toiminnallisuus
Biografiasammon ideaa on esitelty tarkemmin artikkelissa
Eero Hyvönen, Petri Leskinen, Minna Tamper, Heikki Rantala, Esko Ikkala, Jouni Tuominen ja Kirsi Keravuori: Biografiasammon tekoäly yhdistää ja rikastaa suomalaiset elämäkerrat semanttisessa webissä. PDF
sekä alla olevissa muissa julkaisuissa.
Biografiasammon käyttöä on havainnollistettu myös erillisellä sivulla: Esimerkkejä Biografiasammon käytöstä.
Alunperin vain Kansallisbiografian n. 6500 elämäkertaan keskittynyt pilottitoteutus "Semanttinen kansallisbiografia" hyödyntää nyt monia muitakin aineistoja ja saa siksi uuden nimen "Biografiasampo" verkkopalvelun julkistuksen yhteydessä. Järjestelmän arkkitehtuurin perustana on Aalto-yliopistossa ja Helsingin yliopistossa lanseerattu "
Sampo-malli
".
Sukututkimus ja kansalaistiede
Sisältötyötä voidaan jatkossa talkooistaa (crowdsource) sukututkijoiden tietokantojen piiriin, jolloin datajulkaisuun voidaan yhdistää kuuluisuuksien ohella yhä enemmän "tavallisten" kansalaisten elämänlankoja ja aineistoja. Aineisto on jo linkitetty mm. Geni.com:n sukututkijoiden luomaan maailmanlaajuiseen sukupuupalveluun ja eräisiin suomalaisiin historiallisiin matrikkeleihin, kuten Helsingin yliopiston matrikkelitietokantaan, "Vanhat Norssit semanttisessa webissä" -palveluun ja Sotasammossa julkaistuihin Kansallisarkiston sotasurmatietokantoihin ja niihin yhdistyviin muihin sotahistoriallisiin aineistoihin.
Julkistustilaisuus 27.9.2018
Biografiasampo
otettiin käyttöön 27.9.2018 klo 15:00 SKS:n juhlasalissa pidetyssä julkistustilaisuudessa.
Julkistustilaisuuden esitelmien kalvot (PDF)
Lehdistötiedote Suomeksi (In English).
Muita semanttisen webin "sampoja" verkossa
Semanttisen laskennan tutkimusryhmä (SeCo) on julkaissut verkossa useita "sampoja" digitaalisten ihmistieteiden tutkijoiden ja laajemman yleisön käytettäväksi:
Kehitteillä ja valmistumassa on myös Löytösampo (arkeologia ja kansalaistiede), Lakisampo (oikeusministeriön Semanttinen Finlex -lakiaineistoihin liittyen), Sotasurmasampo 1914-1922 (sisällissodan, 1. maailmansodan ja heimosotien aineistot) ja Akatemiasampo (biografiset ylioppilasmartrikkelit).
'Sampojen' metodologisena perustana on semanttisen webin teknologioihin ja linkityn datan ideaan perustuva 'Sampo-malli'.
Kiitokset
Järjestelmän kehittämiselle ratkaisevan tärkeää oli rahoitus ja yritysyhteistyö Business Finlandin (alunperin Tekesin) Severi-projektissa ja siihen integroituneessa, Viestintäalan tutkimussäätiön rahoittamassa Assi-hankkeessa.
Yhteystiedot
Prof., johtaja Eero Hyvönen, Aalto-yliopisto, Semanttisen laskennan tutkimusryhmä (SeCo) ja Helsingin yliopisto, HELDIG - Helsinki Centre for Digital Humanities
Toimituspäällikkö, FT, Kirsi Keravuori, Suomalaisen Kirjallisuuden Seura SKS
Muut Biografiasampo-tiimin jäsenet:
DI Petri Leskinen, Aalto-yliopisto, Semanttisen laskennan tutkimusryhmä (SeCo)
DI Minna Tamper, Aalto-yliopisto, Semanttisen laskennan tutkimusryhmä (SeCo)
DI Esko Ikkala, Aalto-yliopisto, Semanttisen laskennan tutkimusryhmä (SeCo)
Dr. Jouni Tuominen, Helsingin yliopisto, HELDIG - Helsinki Centre for Digital Humanities ja Aalto-yliopisto, Semanttisen laskennan tutkimusryhmä (SeCo)
FM Heikki Rantala, Aalto-yliopisto ja Helsingin yliopisto
---
Tutkimusryhmän julkaisuja semanttisista biografioista
2023
2022
2021
2020
2019
2018
2017
2014