WarVictimSampo 1914–1922:

Casulties of Finnish wars 1914–1922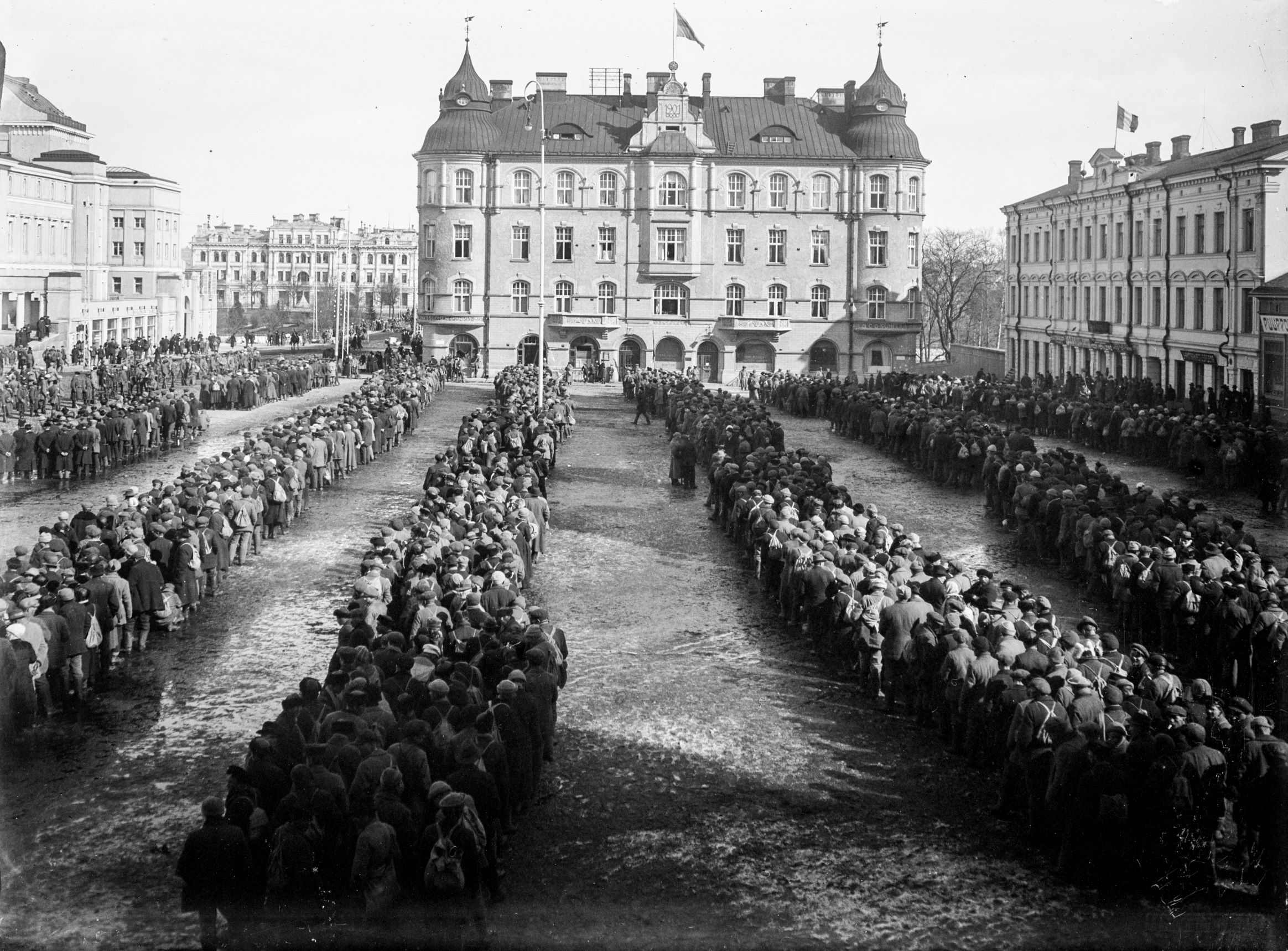 Red prisoners at Tampere Central Square April 6th, 1918. (CC-BY Tampere 1918, E. A. Bergius, Vaprikki photo archive.)
Semantic Portal with Integrated DH Tools
WarVictimSampo 1914–1922 is a semantic portal and a Linked Open Data service that publishes data about the war victims in Finland in 1914–1922. The project is based on the database War Victims of Finland 1914–22 ("Sotasurmat 1914–22") of the National Archives of Finland and related data compiled during the project. This database contains some 40 000 death records, most of which are due to the Finnish Civil War but some are related to the First World War and the Kindred Nations Wars. In addition to the war victims, our data includes information about 1200 battles of the Civil War and various prisoner camps. A key novelty of WarVictim-Sampo 1914–22 is the integration of ready-to-use Digital Humanities tooling with the data service, which allows, e.g., studying information about wider prosopographical groups in addition to individual victims.
A more detailed presentation of the system can be found in this paper.
Online Service
The semantic portal is available at
http://www.ldf.fi/dataset/siso
More Information
More information is available at the Finnish homepage and in the publications below.
Contact Person
Prof. Eero Hyvönen, Aalto University and University of Helsinki (HELDIG)
MSc Heikki Rantala, Aalto University
---
Publications
2023
2022
2021
2020
2019