DataFinland - Semantic Search and Annotation Tool for Open Datasets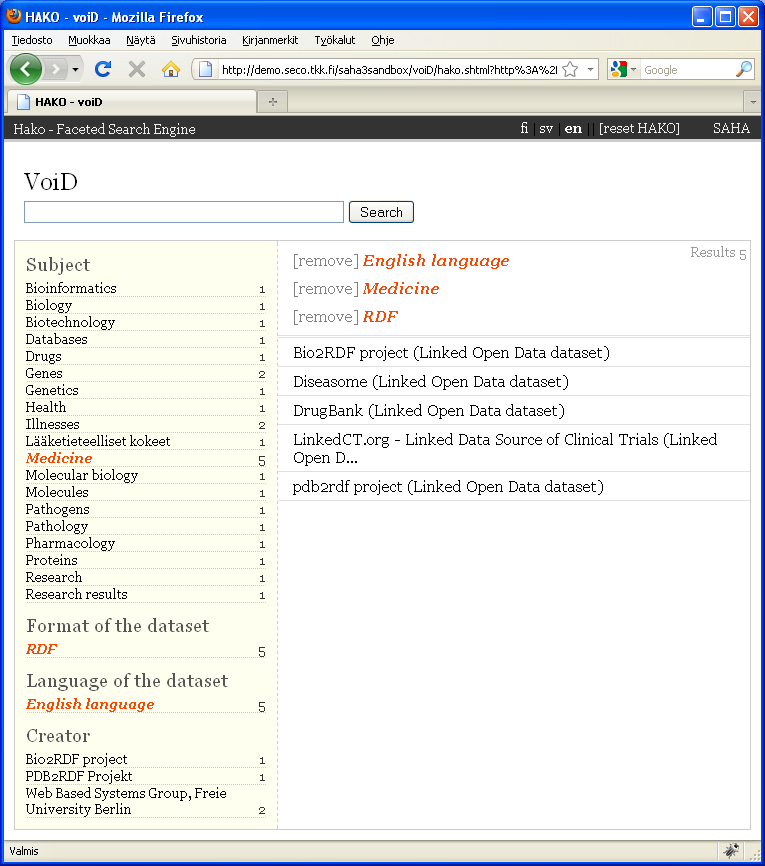 DataFinland provides a community-based channel for annotating and publishing Open Datasets in a searchable, semantic portal.
DataFinland uses the browser-based annotation tool Saha to allow for the annotation of Open Datasets using a modified version of the voiD schema. After the annotation, Hako is used to form a faceted search portal for the datasets.
For a demonstration of DataFinland, see here:
Articles
2023
2011
2010
Contact person:
Matias Frosterus
Helsinki University of Technology, Laboratory of Media Technology
firstname.lastname@helsinki.fi
Prof. Eero Hyvönen
Helsinki University of Technology, Laboratory of Media Technology and University of Helsinki
eero.hyvonen [at] tkk.fi